Capital Project Development and Construction Management for Total Project Delivery
Results oriented, hands-on construction and development professionals in all facets of the industry. Verifiable track record for the successful completion of multi-million dollar projects from overall project development, design, and construction to successful completion.
20 years of experience in this domain as well as excellent communication and leadership skills. An experienced team with ability to initiate/ manage cross-functional teams and multi-disciplinary projects.
Develop, plan, organize, manage and execute construction projects. Having overall responsibility for all aspects of the project including – Oversight of Project Development, User Requirement Specifications, Scoping, Budgeting, Capital Appropriation Requests, Programming, Design, Permitting, Estimating, Construction Management, Construction Monitoring, Executive Reporting, Commissioning and Turnover through Closeout.
Initiation, Planning, Execution, Controlling/Monitoring & Closeout.
---
INDUSTRIES SERVED
Industrial (Oil/Gas/Energy)
Water/ Wastewater
Infrastructure
Industry Rail
Land Development
Pipelines
Communications
Power
Roads/ Bridges
Commercial
Medical/ Healthcare (OSHPD)
Pharmaceutical (FDA-CDER)
Medical Device (FDA-CDRH)
Bio-Technology (FDA-CBER)
Semi-Conductor/ High-Tech
Life Sciences/ Laboratory
Manufacturing (cGMP)
Distribution
Government
Private Development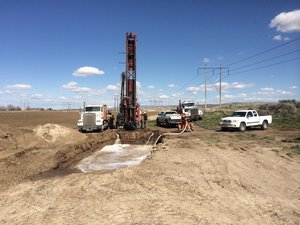 ---
REPRESENTATIVE CLIENTS & OWNERS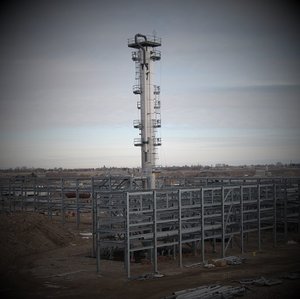 Magnolia Nitrogen Idaho
Trinity Health-Saint Alphonsus Health System
Kaiser Permanente
Guidant Corporation
Integrated Project Services Inc.
Abbott Laboratories
Bachem California Inc.
The Reserve at Crowne Hill
Canyon County, Idaho
City of Pocatello
Pocatello School District 25
Union Pacific Railroad
San Pasqual Union School District
Idaho State University
Vanguard University
Williams Communications
LDS Church
Office Depot/ Walmart
Kerr – McGee
Lewis Corporation (Industrial Div.)
Hoku Materials
Idaho Central Credit Union
*Staff Experience Included
---
COMPANY PORTOFLIO & BROCHURES
---
STAFF & RECOMMENDATIONS